We all love Gary Vaynerchuk right? Well if you haven't heard of Gary before now he is the host of the fabulous WineLibrary TV a web based wine show. Gary was one of the guest speakers at last years Web 2.0 Expo in New York and he covered a very interesting and useful subject "Building Personal Brand Within the Social Media Landscape", the video below is taken from Gary's keynote speech and as always is delivered in Gary's unique "Bringing The Thunder" style we have all come to expect and love.
Who Is Gary Vaynerchuck?
Gary Vaynerchuk (VAY NER CHUK), the star of Wine Library TV, is Director of Operations at Wine Library in Springfield, NJ. With his unconventional, often irreverent commentary on wine, Gary has attracted a cult-like following of more than 80,000 viewers a day. In the name of "expanding one's palate", Gary convinced Conan O'Brien to lick salted rocks and shared samples of dirt and grass with Ellen Degeneres. He routinely pans popular wines (even ones sold by Wine Library). He interrupts his webcasts with rants about his beloved New York Jets. This is not your typical wine expert.
With a wealth of knowledge and an entrepreneurial spirit, Gary spent every weekend of his college years at his parents' store, rebranding the family business as Wine Library and establishing himself as a respected expert. As the store's only wine buyer, he sampled every wine that entered the store. Customers depended on Gary for his advice and within a five year time period, Wine Library grew from a $4 million dollar business to a $45 million business.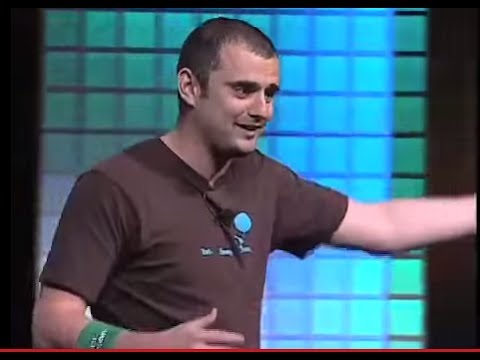 Article Details
Category: Videos